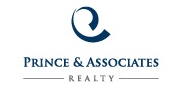 Real Estate Company on Long Island
PPrince & Associates provides unprecedented service on Long Island, Queens and Brooklyn to Sellers, Buyers and Investors.
Recent Reviews
---
Thank You
My husband and I thank you for all of your hard work. It did not take long for us to realize that you are a woman of your word. You made the selling process less stressful, again we say thank you. We wish continued success.
D. & R. Maller
,
West Babylon
Highly recommended!!!!
Angela helped us sell our house at a good price and helped us negotiate the price for our condo
purchase. She was great both sides. We have her number on speed dial. Highly recommended!!!!
Thumbs Up
You went above and beyond! Thumbs up!
Moving to Florida
I've heard horror stories about real estate agents but mine was the opposite. Angela is a wealth of
knowledge and extremely patient. She has gained my trust over the last three months as she diligentlyworked to get my house sold. Thank you, Angela.
Thank you Angela!
Angela sold my parents home for a little more than what we wanted and handled everything. My mom is
eldelry so it was great to have someone that was willing to accompany all views so I did not have to. My
mom calls Angela, Angel 🙂 and for us she was one. God Bless and Thank you
Not only did Ms. Prince sell our house but she did so while keeping us informed every step of the way.
Real, Real Estate Professional
Ms. Prince was fantastic. She kept me leveled during this stressful process. I will recommend here to anyone that needs a real, Real Estate Professional.
What a Great Home!
Well I couldn't be happier with the transaction. I found the house of my dreams at a price that was well below asking. Thanks so much for the fantastic job you did!